Quantity Surveyor – Based in Gloucester
We are working exclusively with an experienced QS who lives in Gloucester. Most of his experience has been gained with a large regional building contractor where he spent 16 years. He went on to join a smaller refurb and fit-out contractor running predominantly on retail schemes. In hindsight though, this is very detached from what he was used to and he would be keen to return to mainstream main contracting with a reputable business locally.
He is a good reputable surveyor who is knowledgeable and reliable. He can present very positive references.
He is looking for a minimum of £50k plus package and his notice period is 1 month.
Ref: QS/Glou/GW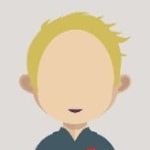 Please complete our registration form to start your journey with us.
Register now
Simply the best way of submitting hours worked and getting paid correctly.
Timesheets
We are always looking for new talent to drive our business forward.
Join The Team