Site Manager – Based in Plymouth
We are working exclusively with an experienced Site Manager relocating to Plymouth from Leicestershire.
He is currently working for a national house builder as a Site Manager on houses ranging in value from £450k-£700k and he was previously an Assistant Site Manager for another well-known national house builder. He has all the necessary tickets (CSCS, SMSTS, FAW etc).
He is looking for a salary in the region of £50,000-£55,000 and will relocate as soon as he has a new role.
Ref: SM/Ply/TV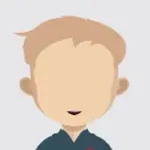 Please complete our registration form to start your journey with us.
Register now
Simply the best way of submitting hours worked and getting paid correctly.
Timesheets
We are always looking for new talent to drive our business forward.
Join The Team