Quantity Surveyor – Swindon
We are working exclusively with an experienced residential groundworks Quantity Surveyor based in Swindon, looking for work within the South West.
Having set up, and successfully ran their own business over the last year, they have decided to come away and look for gainful, permanent employment with either a housing developer or groundworks sub-contractor.
Still relatively young, but with 8 years' worth of experience, he can start immediately.
Looking for a salary of £40k+ plus package.
Ref: QS/Swin/BC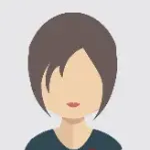 Please complete our registration form to start your journey with us.
Register now
Simply the best way of submitting hours worked and getting paid correctly.
Timesheets
We are always looking for new talent to drive our business forward.
Join The Team