Senior Quantity Surveyor - relocating from South Wales to Bracknell.
All 10 years of their experience since leaving University have been with a large PLC House Builder. Starting off as a Trainee/Assistant, working their way up to a Senior position. Ideally
looking for a Housing developer around the Reading area. Equally adept whilst working in the office, site and from home.
Salary to be around £55k plus package. Has no notice period, but can be up and running within 2-3 weeks.
Ref: SQS/BR/BC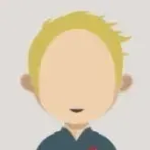 Please complete our registration form to start your journey with us.
Register now
Simply the best way of submitting hours worked and getting paid correctly.
Timesheets
We are always looking for new talent to drive our business forward.
Join The Team